What are backlinks and why are they important for SEO?
13 | May 22, 2021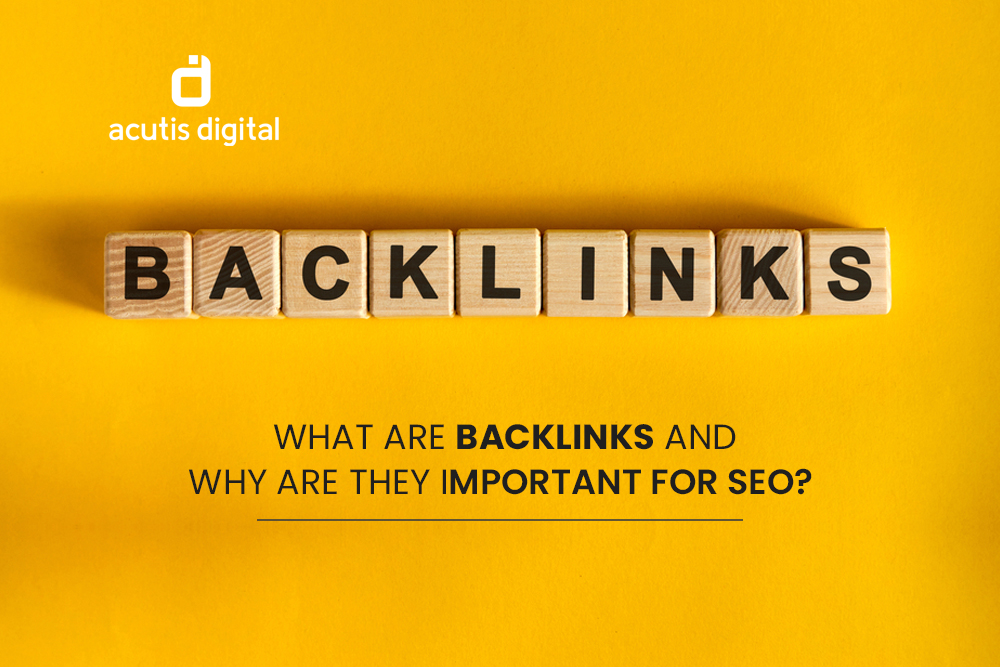 Turning up on the top positions of the search results has become mandatory for every business website. SEO (Search Engine Optimization) enables your business website to turn up on the top positions of the search results. So when you hear SEO, a backlink is a term that is connected with it. So what is a backlink?
In simple terms, a backlink refers to a link from a page on a website to another. It is also known as inbound links or incoming links. Backlinks contribute to the strength and authority of your webpage. In short, backlink helps you to rank better and generate excellent SEO ratings for your website. Backlinks also act as a magnet to bring in web visitors from other pages to your website. If a person is reading a blog on a website and sees a link directed towards your website that has content similar to the blog, he can instantly click on the link and visit your website. This is known as referral traffic and can help you create a positive image for your website.
Backlinks are of two types
Follow backlinks

Follow backlinks contributes directly to your websites domain and page authorities and pass on the site strength.

Nofollow backlinks

Nofollow backlinks do not pass on the site strength but help users to find your website easily.

There are many ways by which you can create backlinks to your website. Enlisting yourself in online local directories can do the job. Enlisting your business in Google My Business Listing is the easiest way to add backlinks to your page. Leaving comments on Blogs and doing guest blogging are the other ways. For knowing more about backlinks and how to create them for your website, do reach out to the finest ecommerce development company in Kochi at team acutis.

Let's look into the advantages of backlinks

+ Boosts organic ranking

Backlinks help you to build strength and authority to your website giving it better search engine ratings. Google assess websites on the basis of backlinks too, so having high-quality backlinks to your website can increase your credibility and your search result ranking.

+ Builds brand awareness

Quality backlinks mean that a website is suggesting your page link as a credible source of information. Backlink helps you to build the trust of the readers and you can provide more information on your webpage to get them engaged. Google analysis this too for the ranking.

+ Increases referral traffic

Each visit to your website through the backlink adds to as referral traffic and Google ranks you better with each one of the referral traffic. Referral traffic is more targeted and relevant and can help you to increase the chance of completing the call to action on your website.

+ Positions your business as an authority

More and more quality backlinks to your website help you to position your website as an authority that contains large amounts of credible and useful information for the users. The page that authentic information for the users to view ranks better.

Adding backlinks to your website is a time-consuming process and requires a certain amount of technical knowledge to do it. So if you are planning to increase your search result rankings reach out to us. Acutis Digital is one of the best web development company in Kerala that can help your business to grow and increase sales and revenue.