Reasons why your business needs to invest in Google Ads
13 | January 28, 2021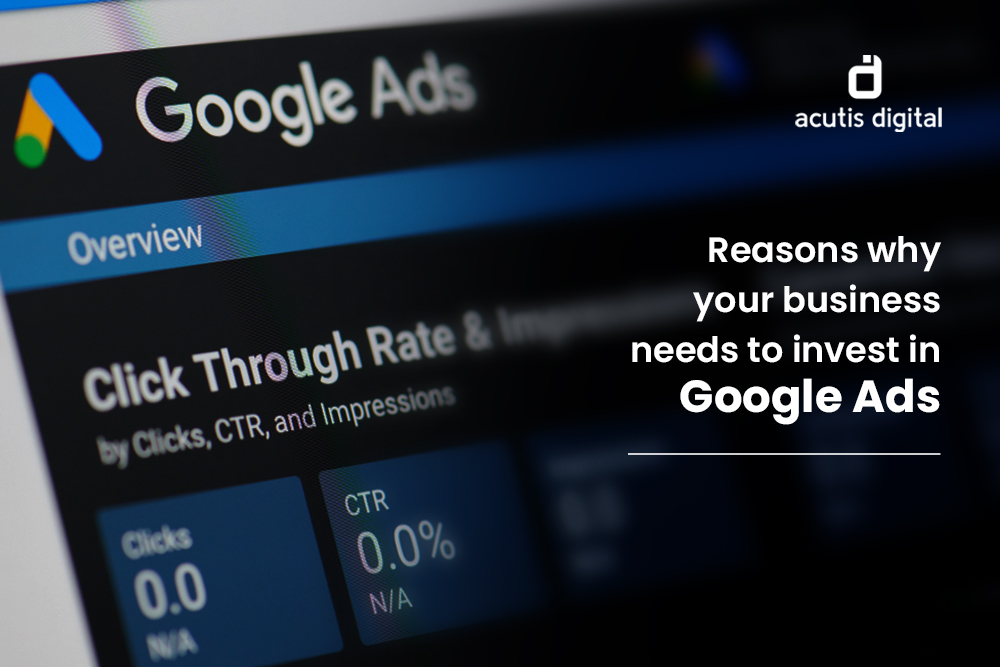 Digital marketing has opened up a large number of possibilities for our business to grow. There are several digital marketing tools and techniques that can be used by your business effectively to grow more audience base and gradually increase sales and revenue.
Google Ads is an online advertising platform that helps you to advertise your business in Google search, non-search websites, mobile apps and other platforms by Google. Google Ads consists of search ads, display ads, remarketing ads and in-app ads. Google has a wide user base and this can be properly leveraged to grow your business. An experienced PPC agency in Kerala will let you discover more of the regional trends and insights about what's working and what's not.
Let's check out some reasons why your business needs to invest in Google Ads
+ Google has massive reach
Nowadays, if we need something such as a product, a place or even some information the first thing we do is Google it. Searching for things on Google has become our prime resource for fetching information. Google is used by billions every day and this can be used to the advantage of your business. By investing in Google Ads you are in turn increasing your business reach.
+ Target your Ads
The main advantage of Google Ads is that you can target your Ads. You can decide in advance who can see your ads. Targeting helps you to show your ads only to interested users. Users can be targeted based on the keywords that they search for, age, location and language.
Google also provides you with the option to specifically target and display the ads in the devices of your choice. You also have the option to specify time and days for your business ad.
+ Cost-effective
Google Ads are a cost-effective technique of digital marketing. You have complete control over how you should allocate your funds and ads can be run on any budget of your choice. Google ads help you to reach only those audience that has a specific interest and they can be targeted based on several criteria's too. Thus, you only pay for what you opt for!
+ Measure your progress
Google provides several tools by which you can constantly observe the ads you have run and measure your progress. You can see whenever a user clicks on your ad and performs an action such as – a purchase, downloaded your app or even a phone call made.
You can also measure how your ads are performing. Based on this performance report you can create and maintain your present and future ads. Google provides you with every piece of information regarding your ad and you can make your decisions accordingly.
Hence you can use Google Ads for every digital marketing campaigns in an effective manner.
+ Easy management of the campaigns
Google Ads allows you to have full control over your campaigns at all times. You can stop, add necessary corrections or even start your campaigns at any point in time according to your wish.
+ Guaranteed ROI
Running a Google Ad campaign guarantees your return on the investment made. You will be able to measure your actions in quantifiable terms.
So, what are you waiting for..? If you are a person who's confused about how to carry out your digital marketing campaign for your business contact Acutis Digital – it's the best digital marketing agency in Kochi.