Why video production is a great idea for the social media platforms?
13 | November 26, 2021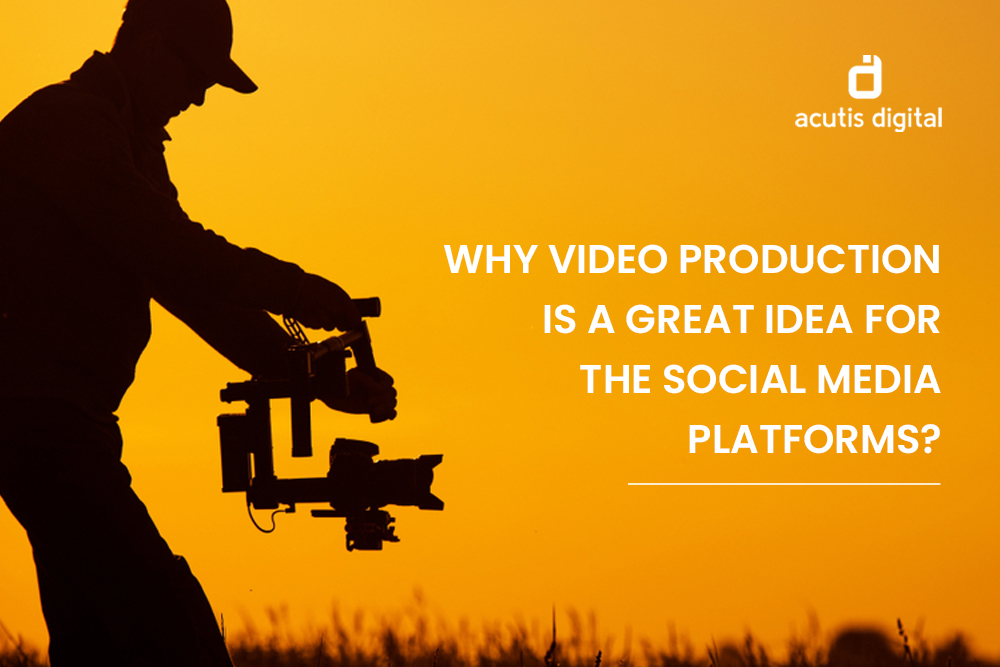 Videos are the easiest way to create an impact. Videos are a medium of communication that has the highest voice and frequency to reach the audience and convey your brand message in an easy manner.
Not all of your audiences might be interested in plain images, illustrations and blogs. Videos are a medium of storytelling that is preferred by most people. Inculcating fresh, authentic and original videos in your digital marketing campaigns can help your brand to generate buzz and immerse your audience in the charms that your business has to offer. Video production requires your due attention and effort, thus partnering with a digital marketing agency in Kochi that takes care of your overall marketing needs in the digital platforms is a plus point for your business.
Finding the niche and coming up with new ideas
Your brand should find a niche – a unique point/feature that separates your brand contents from the others. Finding this is important as it helps your brand to establish a separate space with authentic and original content. After finding a niche develop unique plots and work on the trending topics to create videos on.
Starting 10-second matters
The most important part of your videos is the first 10 seconds. It either captures the attention of your audience or loses it. Make sure that you have a quirky and interesting first 10 seconds. Frame your videos keeping this point in your mind.
Audio quality also matters
A good video is synchronisation of an appealing visual and sound. Make sure that this syncs properly in your videos. Choose those audios that match the tone of your video. Using the right tools will help you to capture the desired sounds perfectly.
Your target audience matters
Taste and preferences make a great difference. Your brand should be able to tell its story in a manner that is preferred by your audience. Create contents that are likely to be interesting to your audience. Each story must address the needs and the value that you are going to provide to your audience. A personalised video garners more reach, attention and chances of conversion.
Editing must be given the due care
Your final video must be perfect. It should be noted that all the unnecessary elements in your video must be edited and the video should only contain the essential elements. Unwanted noises, unnecessary pauses, subtitles if required and special effects all must be added to make your video better.
In social media, videos have the calibre to run more and gain more attention too. SO if you are looking for an effective digital branding agency in Kerala that will help your brand to stand out from the competitors reach out to us. To know more on how to improve your video marketing read our blog on – How to create a solid video marketing strategy.
Acutis Digital is a video production and video marketing agency in Kerala that helps your business to plan, produce and market your videos. We have a group of experts that gets your brand the right creative ideas to accelerate your reach, leads and even pull customers to your stores.