Importance of graphic design in digital marketing
13 | January 23, 2021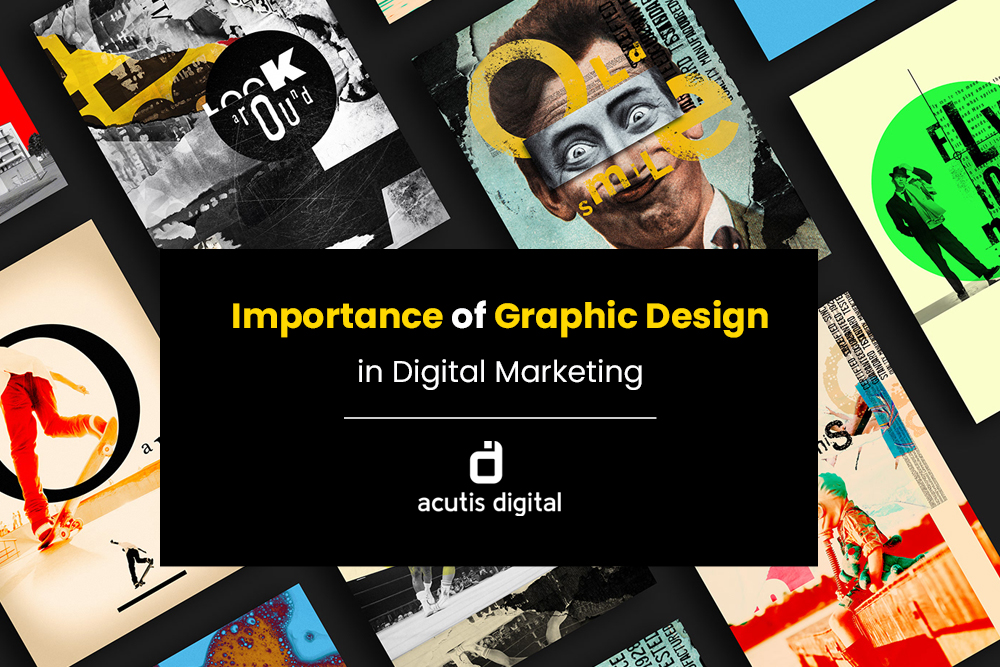 The first thing that comes into your mind when you think about a product or service is its striking colors or even its logo and the visuals they often publish. In the digital marketing world, every brand or business is uniquely identified by its colors and the visual treat that it gives through its various platforms such as its website and social media platforms. Graphic design is an essential part of all digital marketing campaigns. Every digital marketing agency has a department of skilled graphic design artists to carry out and create stunning visuals for your brand or business. Acutis digital is one of the best digital marketing agency in Kochi that gives your brand a visual treat to match your aura.
Graphic designing is visually conveying a message/information. Graphic design is a key ingredient in all digital marketing campaigns. Its starts with creating a logo to designing your website, E-brochures, banners etc. A well designed digital marketing campaign with accurate visual presentations can help your business to inform, educate and persuade your target audience and convert them into customers. So let's view in detail the importance of Graphic design in digital marketing.
+ Establish a brand identity
The colors used and the designs created forms the basic identity for a brand in the digital domain. A very well-created visual identity will help a brand to establish a unique space for its products/services. A great design always helps your business to create a positive first impression. (Looking for a digital branding agency in Kerala to rebrand or create your brand from scratch? Explore more about branding and digital marketing with us.)
+ Convey Information better
A visually attractive design will help you to convey the message/information in a better manner. A graphic design is an accurate fit of a whole lot of information in a single design. Thus, this helps your business to communicate better with your audience.
+ Graphics surpasses the barriers of language
A graphic design can be understood by anybody through the visual that it contains. Hence the understanding of a design is not limited by any language and will help you to expand your business audience.
+ Attracts more leads
Stunning designs always create a great first impression and will help you to get more leads. An interesting design will help you to bring in more visitors to your page and these can be easily converted into your customers. These also help you to increase audience engagement.
Graphic design is one of the most important parts of digital marketing. Digital marketing campaigns are all about attracting the audience and persuading them. Hence, graphic designing must be essential in your digital marketing campaign. A great and efficient digital marketing strategy will help you achieve all your goals. Acutis digital always comes up with unique and eye-catching visual treats – If you want your business to be visually splendid and attract more customers, do get in touch with us.