What is meta-verified, is it worth paying for
13 | December 20, 2022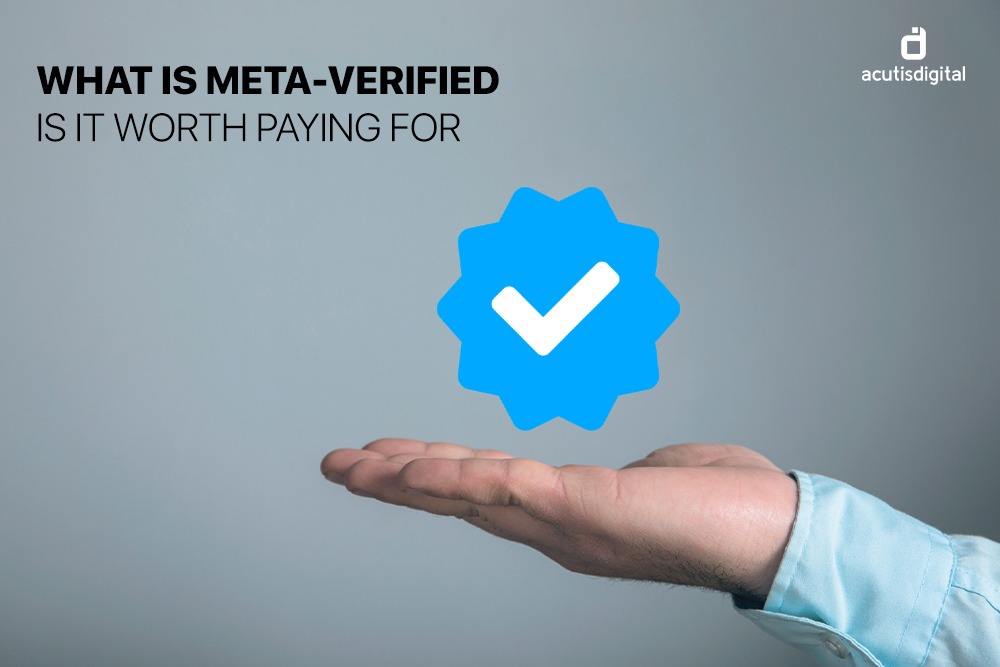 Similar to Twitter Blue Meta verified offers a paid subscription service to allow you to get a verified check mark next to your name on both your Facebook and Instagram profiles. When Twitter introduced the same thing there was tons of backlash from celebrities, content creators, and just regular consumers. This was because the features that they offered with this weren't that impressive. Here different from that Meta offers whole new offers or features with Meta verified.
It's obvious you have doubts and questions to ask about this meta-verification and the features that it offers, now let's dive in.
What is meta verified
It is the same thing that you have seen with Twitter, you pay and get a nice little check mark on your profile and then you are an official person. Now let's see how it is on Instagram and Facebook. Here it is a subscription bundle to help you establish your presence on Instagram and Facebook especially for influencers and creators to build their community on social media. Reach out to us, the lead generation agency in Kerala for any digital marketing queries.
Who can get meta verified badge
You have to be above 18 to get Meta verification and also you have to put your government-verified full name align with naming standards in your bio. The next thing is your profile picture must include your face. If you want to change this profile picture, you have to wait till your next billing cycle before you could do so. Another requirement is you need to have a government-issued ID that matches your profile name and photo. One must have two-factor authentication enabled which may be completed after payment. And one must meet minimum activity requirements such as prior posting history, so if you just created a ghost account and you haven't posted any content on that, you are not going to be able to get a Meta badge.
Benefits of meta-verified account
Your verified account can prove that you are a real person. A verified account assures protection from impersonation with your proactive account monitoring. As it is very common for people's accounts to get hacked this feature can be beneficial. A verified account gets direct access to account support so they said you can get help when you need it from a real person on common account issues that matter to you. Support request anytime you need help and you will get an email response. This seems to be the best benefit you get from this verified account. They provide exclusive stickers on Facebook and Instagram only for verified accounts. Increasing visibility and reach is another promising feature, if you are a content creator or social media influencer this is going to help you reach out to your audience. We, the best SEO Company in Kochi update new digital-related news. Follow us for more tech- news.
If anybody wants to build their business using social media marketing Meta verification would be helpful for them. People trust your profile seeing a Meta badge, this help protect the identity of a person or brand from being impersonated. Meta tags use for social validation, authority, and credibility. In the past blue tick was to prevent scams, so people would not make fake accounts of you as an entrepreneur and try to sell products and services. We, the best digital marketing company in Kochi help you with content creation and promotion services.
Is meta verified worth paying for
Before it was easy to find a real account with a verified badge and only the badge was available on certain criteria, we usually see verified accounts with celebrities' entrepreneurs, and public figures. But now anyone who is part of Meta can get a verified account by paying the monthly fee. Meta support is not available for business issues. Another feature that is available exclusive stickers, it's not worth paying an amount monthly to get additional stickers, this can't be called a great feature. Meta verification can be worth paying for an influencer or content creator as it increases the reach and visibility of their account.
Meta through its paid subscription feature will help creators increase their reach and presence on social media platforms. Also, this created a bit of confusion among people, some have the opinion that it lessens the credibility of the verified badge on social media. Others also say that made the whole process of getting a verified account easy and fast. The support system and protection from impersonation are really good features of Meta Verified. The company is still working on other features like people having the same name.